Boutique Dog Services
We are a group of animal lovers first. We have been to many facilities over our 30-plus years of experience and never found that perfect "Five Star" place that combined every thing we felt was necessary for a dog's happiness and safety. After designing a facility fit for our own pets, we're confident this is where you dog will beg to stay!
This boutique facility is designed, keeping in mind breed-specific-dog-psychology, as that perfect place with indoor only and indoor/outdoor suites all separated with walls (not just chain-linked fence) and individually drained, creating a clean and safe atmosphere that decreases your dog's stress and anxiety from being away from home. We have also recently expanded our facility to include more experiences for your pet.
Five Star Dog Resort services welcomes pets from all over Atlanta, Georgia. Because we are located on Highway 140 in Alpharetta, GA, we are conveniently accessible for those living in Alpharetta, Roswell, Woodstock, Hickory Flat, and Milton. Look for us just 1/2 mile north of the castle!
Five Star Training Successes

1 Star

Finding the right dog for you

2 Star

Owner education

3 Star

8-10 weeks old puppy training

4 Star

Dog obedience

5 Star

Happy relationship with your dog
Cage-Free Boarding
Our indoor-outdoor suites are the next best thing to home. Dogs get to be healthy, happy, and clean while you are away. One-on-one playtime is also available.
Amenities & Services
Five Star grooming services are with attention to detail performed in a calm and caring atmosphere. The master groomer at Five Star Dog Resort will keep your pooch looking spectacular!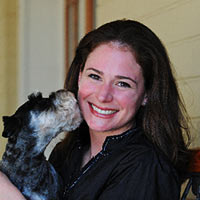 Sadie
Master Groomer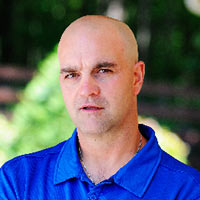 Daren
Owner and Certified Dog Trainer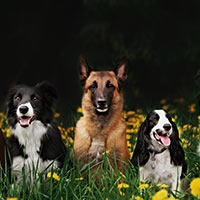 The Pack
Five Star Dog Training
Five Star Dog Resort offers MANY different training options. From group classes to personalized programs for your favorite companion, we have you covered.
Testimonials
What Our Clients Are Saying
Our fur babies are ALWAYS excited when we pull up to Five Star!! They run straight to the door. We've been coming here for 8 yrs and it's the first place we've found that we are as comfortable as the dogs are. People are very attentive and caring to our pups. They handle any special needs...food, meds, etc with great care as well. Highly recommend!

I feel confident and comfort leaving my dogs. Today when I dropped them off, they were so excited to get back to the kennel area. They ran right to the door and didn't give me a second thought. The staff does a great job with the dogs.